GRAB A BAR & TAKE THE LEAP.
INSPIRING YOU TO DREAM AGAIN, DREAM BIG, AND TAKE COURAGEOUS LEAPS OF FAITH IN MAKING YOUR WILDEST DREAMS COME TO LIFE.
Created in the highest-vibe food manufacturing facility in the world, in Bozeman, montana, surrounded BY art, color, music, subtle energy technologies, and amethyst crystals.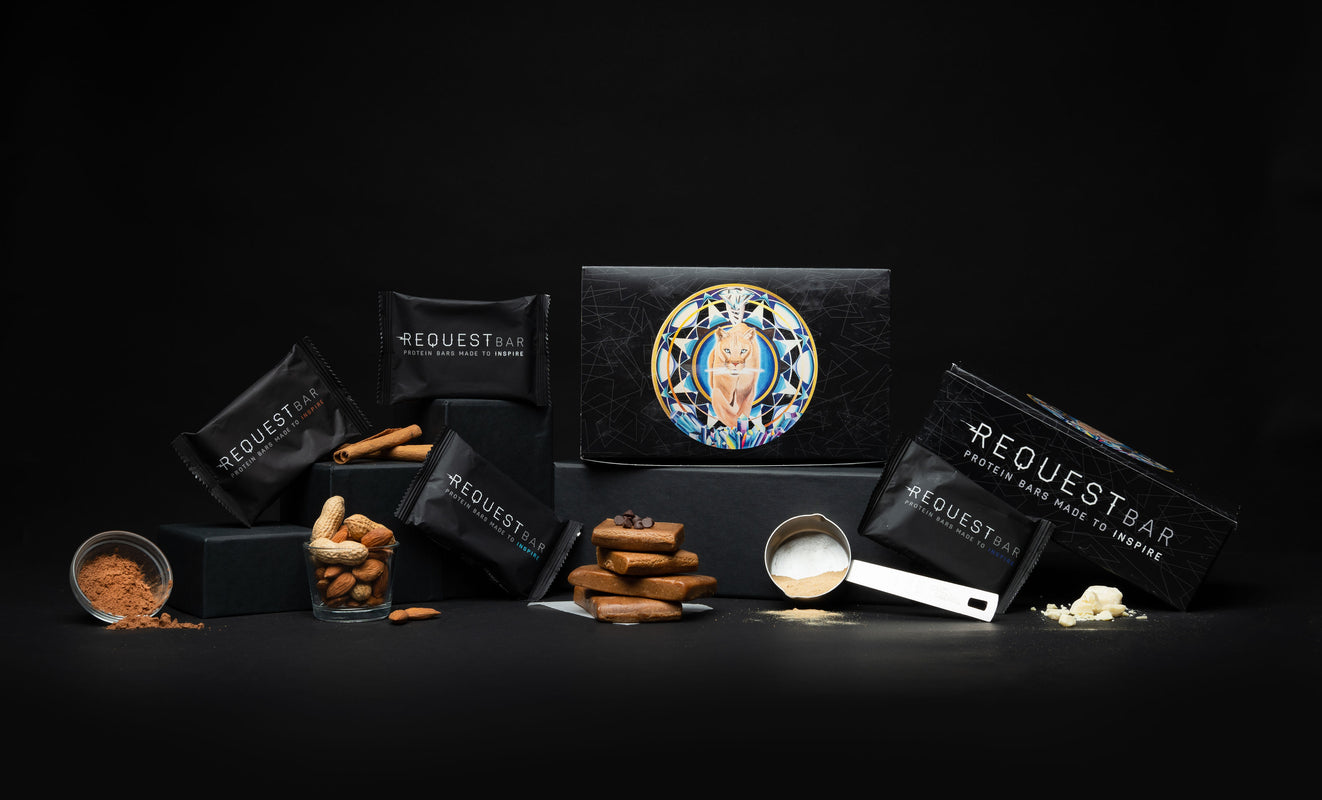 EVERY REQUESTBAR IS ENERGETICALLY INFUSED WITH THE 'VISIONARY CODES' OF COURAGE, FAITH, FEARLESSNESS, TRUST, AND MORE.
What others are saying
"These are the best tasting protein bars I've tried to date that actually use clean & organic ingredients"
"Finished my first bar and immediately ordered 2 variety packs and subscribed to get them every month 😊"
"The only protein bar that doesn't leave me feeling weighed down and needing to drink a gallon of water!"
"Literally NO other plant-based bar on the market comes close to the deliciousness of REQUESTBar!"
"Mom, can we order 100 REQUESTbars a week?"
"My REQUESTbars are gone already!!!!! I savored every single bite. They are AMAZING. Best! Bar! Ever!"
Made from plant-based, ethically sourced, 100% organic ingredients, REQUESTbar is more than just a nutritionally dense, delicious-tasting, high-vibe protein bar. It's a movement towards a lifestyle of grand adventure, courageous leaps of faith, and conscious, heart-centered living.
LEARN MORE ABOUT OUR MISSION